Placing Next Level Talent for Today's Marketplace
Kevin Scholz
Kevin Scholz is the CEO and co-founder of Advanced Hires. Kevin has a unique background consisting of over 14 years of law enforcement experience and an explosive results-oriented 12+ year career in business ranging from entry-level sales all the way to president along with many management positions in between. Most recently, Kevin was the president at a Milwaukee company where he increased revenue and projects (more than all the prior years added together) with half the staff, fewer resources, and no new investments…
Tina Rock
Tina Rock is a Senior Recruiter and co-founder at Advanced Hires. Over the past 15 years in the recruitment/placement space throughout the Midwest, especially Wisconsin, Tina has consistently and successfully recruited, sold, placed, managed, and overseen thousands of placements across various industries, especially within IT. Tina has succeeded in roles ranging from recruiting to managing teams of recruiters to Branch Management levels at a multi-billion dollar placement firm…
Vicki Johnson
Vicki is a Senior IT Recruiter at Advanced Hires. Vicki is considered one of the best IT Recruiters in the State of Wisconsin and is currently operating at peak levels. She considers herself a career planner for Information Technology professionals. Vicki is extensively connected in this industry and delivers results time and time again. She is a Wisconsin native with deep roots throughout the state. For the past 10 years, Vicki has remained passionately engaged in working with candidates and prospective clients in developing career and hiring plans.
Nicole Johnson
Nicole Johnson is a Recruiter at Advanced Hires and recruits for both non-IT roles and IT roles. Nicole is a Veteran with the U.S. Navy where she served as an EMT, Anesthesiology Technician, and several other roles. Nicole is also a member of the American Legion. Nicole has worked in various capacities in the Health Care industry post-military assignment and takes great pride in making a difference in others. Nicole has several years of experience in the service industry, including managing a business for seven years. Nicole takes great pride in her work and enjoys serving as an employer/employee match-maker.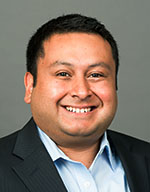 Mario Cortez
Mario Cortez has a unique blend of leadership experience in the IT industry that consists of Client Support, Field Operations, Technical Services, Project Management, and Business Transformation. Most recently, Mario was the Vice President of Client Services at VCPI where he served a large team of IT Service Management professionals who provide technical support to healthcare providers across the U.S. Mario is a graduate of Marquette University where he received his Bachelor of Science Degree in Leadership and Organizations with a concentration in Organizational Development. He also holds a certification in ITIL (IT Infrastructure Library), HDI Support Center, and Project Management from Milwaukee School of Engineering (MSOE).
Mark Norris
Mark is a Technical Advisor with Advanced Hires. He collaborates with Advanced Hires to help us maximize our resources to deliver the best results for our clients. Mark has over 25 years of experience in technology and the IT staffing industry. He's the founder of ITStaff, a leader in providing professional resources across the Software Development Life Cycle (SDLC) to global and domestic organizations, including many Fortune 1000 organizations.
Dr. Kate Kaiser
Dr. Kate M. Kaiser is an Academic Advisor to Advanced Hires, and has been involved in information technology (IT) as a practitioner, researcher, faculty member, and consultant for over 40 years. She has studied IT skill needs, recruiting and retention, and the impact of offshore outsourcing from Ireland, Russia, and India through research grants from the Sloan Foundation, 3M Foundation, and the U. S. State Dept as a Fulbright Scholar. Kate has served on the faculties of McGill University, University of Wisconsin-Milwaukee…
Lam Nguyen
Lam Nguyen is currently a dedicated Recruiter with Advanced Hires.  Tina originally hired Lam during her tenure with a Global recruiting firm, where Lam worked for over five years . Tina describes Lam as one of her best recruiters as she has Accounting and Finance experience while in a Software Development firm in addition to being an owner of her own businesses.  She holds a Bachelor's Degree in Accounting from the University of Iowa.
Asif Bakar
Asif Bakar is a Technical Advisor and business partner with Advanced Hires.  Asif is the President and CEO of Xorbix Technologies.  Xorbix Technologies provides custom software development, mobile application development, and IT consulting.  Asif is extremely connected throughout the IT space.  Advanced Hires values our strong partnership with Asif Bakar.
Ethan Scholz
Ethan Scholz is an Intern at Advanced Hires. Ethan is skilled in many Adobe programs and is responsible for the design some of our videos, pictures, business cards, gift cards, and is currently working on a project that will involve after-effects. He also helps assist short-films that Advanced Hires sponsors with fighting scenes, camera angles, scripts, editing, and other responsibilities. He enjoys anything creative and is 100% self-taught, including many Adobe programs. Ethan is a very hard worker, reliable, and extremely creative. Now at the age of 15, Ethan can envision, draw, sketch, and execute graphics from inception to final draft, seeing through highly professional and complex graphics, images, and videos.
Contact Us Today to Begin
310 E. Buffalo St. Suite 112 | Milwaukee, WI 53202